Fiscal Cash Registers, A Necessary Device for Retail Supermarkets
2023-03-14 09:24:41
The fiscal cash register plays an important role in the retail industry for years, the cash registers have evolved with complex and rich functions. In this blog post, we will discuss why cash registers are a necessary device for supermarkets.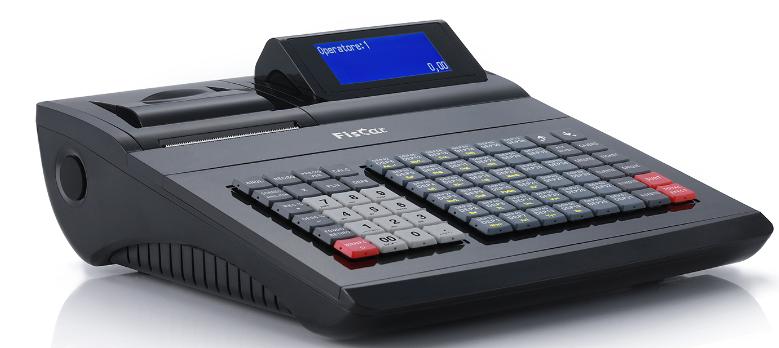 What is a Fiscal Cash Register?
A fiscal cash register is a device used to calculate and record sales transactions in a retail store. Fiscal Cash registers typically include a keyboard, display screen for entering sales data and checking information, like FISCAT NEON/IPALM/SUPER. Modern cash registers often include additional features, such as barcode scanners, inventory tracking software, and customer relationship management (CRM) tools.
Why are Fiscal Cash Registers Important for Supermarkets? 
Cash registers are a critical tool for supermarkets for several reasons. The most important is, retailers can accurately track sales data and manage inventory levels. This is essential for ensuring that retailer can stock products in advance and record sales accurately for tax and accounting purposes.
Fiscal Cash registers also allow retailers to process transactions quickly and efficiently. It provides the function to scan barcodes and pay by credit card, customers can complete their transactions quickly and move on to the next task. It will improve the overall shopping experience and can lead to increased customer loyalty and repurchase.
Improving customer engagement and loyalty is also the feature of Modern fiscal cash registers. For example, some cash registers include customer loyalty programs that reward customers for repeat business or offer personalized discounts based on their shopping history. Other features including that allow customers to leave feedback or reviews, which can help retailers to identify areas for improvement and make changes to their business operations.
Choosing the Right Cash Register for Your Supermarket
There are several factors to consider for choosing a cash register for your supermarket. First, you will want to consider the size of your store and the volume of sales you expect to proceed. This will help you decide the type of cash register that will be most effective for your demand.
You will also want to consider the features that are most important to your business. For example, if you plan to offer a customer loyalty program, you will want to choose a cash register that includes this feature. Similarly, if you plan to process a high volume of credit card transactions, you will want to choose a cash register with a fast and reliable credit card processor.
Finally, be sure to consider the size of your store, the volume of sales you expect to process, and the features that are most important to your business choosing a fiscal cash register for your supermarket. With the right cash register in place, you can streamline your operations, improve the shopping experience for your customers, and take your business to the next level.