How does a mobile fiscal cash register work
2023-02-27 16:58:25
The functions of a mobile cash register including issue bills, printing tax receipts, editing item names, adding or revising unit price and quantity, expand item numbers. Item information is entered by setting the menu with a keyboard.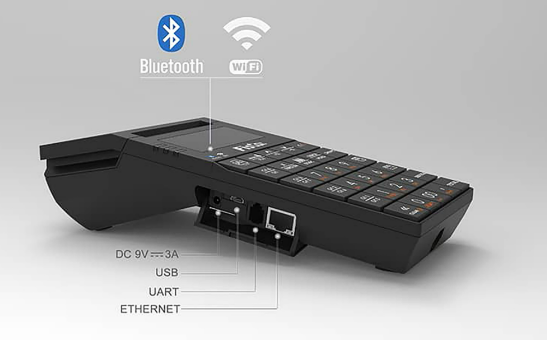 The fiscal mobile cash register can be connected by Ethernet and WIFI, so if the device is connected to Ethernet, it can be a fixed cash register; if the device is connected to WIFI, it can be a mobile cash register that could be carried everywhere, not limited by open area. The most important is if there is an online connection, the data can be synchronized with the tax authority. The data in the device is saved in fiscal memory and SD card, the database can store 1000pcs tax receipts.
When a customer confirms the product to be ordered, the staff chooses the corresponding category, item name, and item price and then issues a receipt with tax that need to be paid together by the customer. After the sales of the whole day, they can issue a/some Z reports to check the turnover in a day.
Our fiscal mobile cash register NEON/IPALM/GALAXY can satisfy the restaurant/coffee shop/flower store operation needs. It is easy to use, convenient, and user-friendly, a simple device that can handle ordering and payment together, helping them to streamline day-to-day operational processes.