FISCAT Annual Party for 2016~ 2017
2023-02-28 15:55:49
It's approaching the Chinese Spring Festival, thank you for all our stuffs 'hard working, support and cooperation in 2016. It's not only in 2016, but also continuous trust in the past years. We are like a family, it's a big family that you spend most of time in working and thank you all to make FISCAT solidary and flourishing!
Now, it's time for Fiscat to reward you guys to have a special party with relaxing and unforgettable!
Part 1: Passing game by a pink balloon
Before the game , the host teach all staff in Fiscat to do some action to relax themselves , then the game starts , we have the pink balloon to pass ,when the music stops the one who hold the balloon has the right to ask another colleague to do the talent show. During the tour to the destination, many of our staff show their excellent talent to the Fiscat team.
What a wonderful game!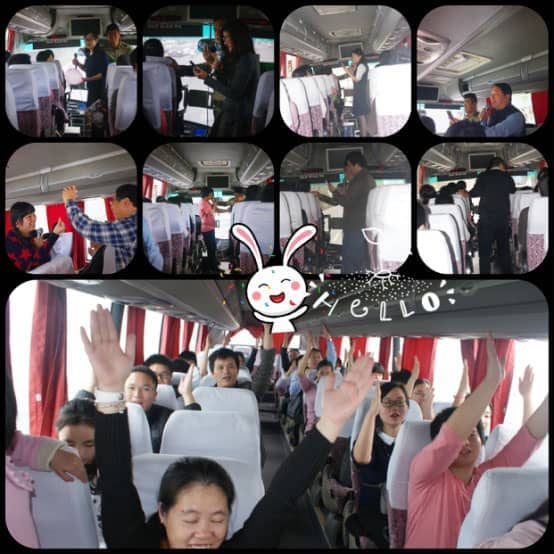 Part 2 : Barbecue
When we get off the bus and arrive at the old castle, we enjoy the beautiful scenery of old castle which remains lots of the historical site , and fresh air and natural environment make us happier and relaxed .
Then we come to the Barbecue zone. All staff work together to prepare the materials of barbecue. Some female workers help to wash the vegetables, meat and prepare the sauces, while the male workers help to make the fire to start the barbecue. The teamwork spirit of our Fiscat is very strong both in the work and outdoor activities.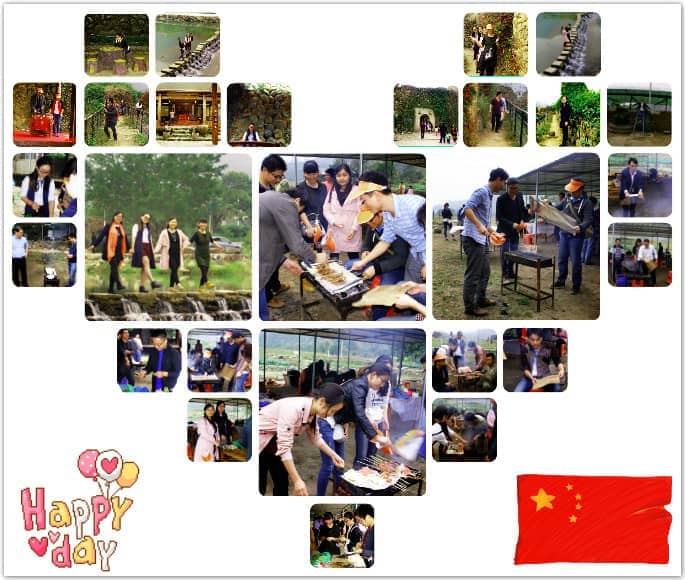 Part 3 Lovely Bonfire
After finishing the barbecue, we hold the more interesting activity. Guess what? It is the lovely Bonfire. All staff are gathering around the fire and perform the fire dancing show. And we run to the central fire together as we shout like a wolf which will bring the good luck in the coming year.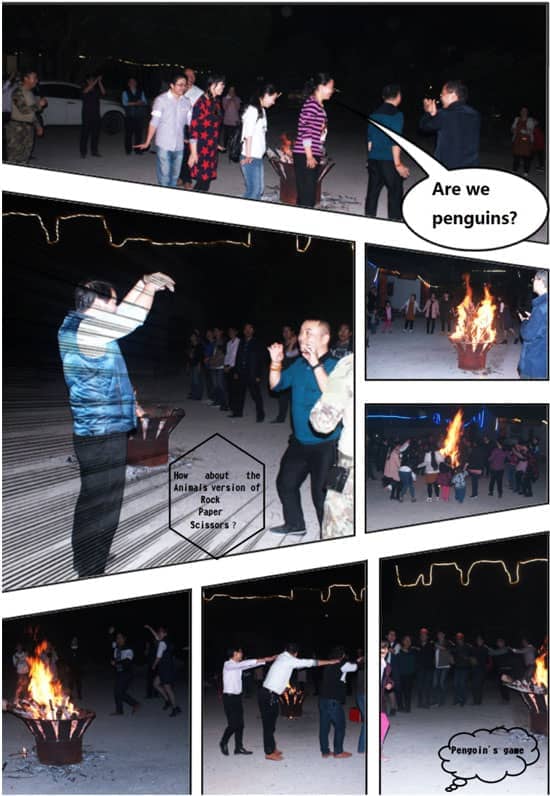 Part 4 : The dinner party
The last part for our activity is to have the delicious dinner party to thank for the great past and toast to a promising future!